Drawing Room
Paint and Decoration
The drawing room, sitting room or lounge can be given a strong period feel or designed with respect for the past.
The example below is in a house built in the 1840s: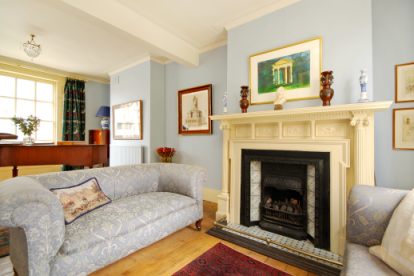 The design here gives a fresh, contemporary feel but respects the early Victorian period of the building. The fireplace is late Victorian and the floor is lighter than earlier owners would have preferred but the paint colours are representative of the early period.