Art Nouveau Style
After gestating over the previous two decades, the Art Nouveau style appeared in the late 1880s, lasting into the early 1900s. The style developed in Paris.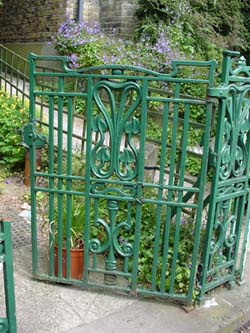 Whereas in countries such as France, the Netherlands, and Spain, Art Nouveau designs influenced architecture, in England, the rest of the United Kingdom and Ireland, it was used more for interior features, the decorative arts and furniture.
The style is characterised by asymmetrical shapes and composition, stylised flowers and sinuous flowing lines.
Fabrics, wallpaper, metal work and lighting came from companies such as Liberty and Tiffany. Paintings came from artists such as Alphonse Mucha. See typical Art Nouveau colours.