Simon, I have a question/questions,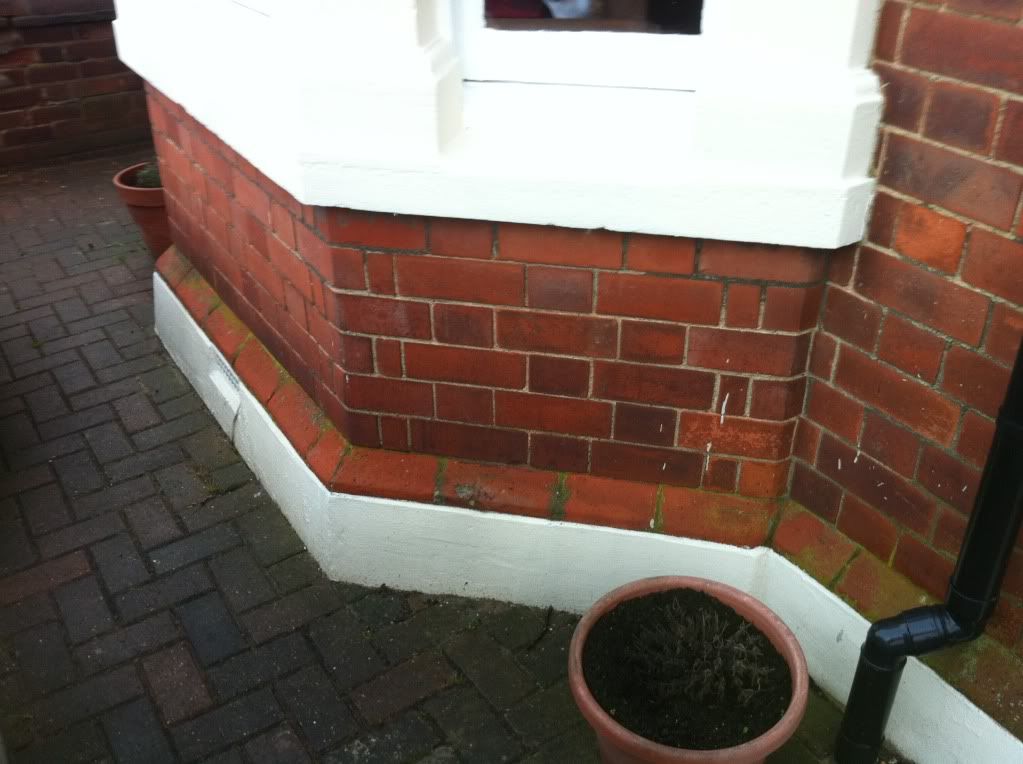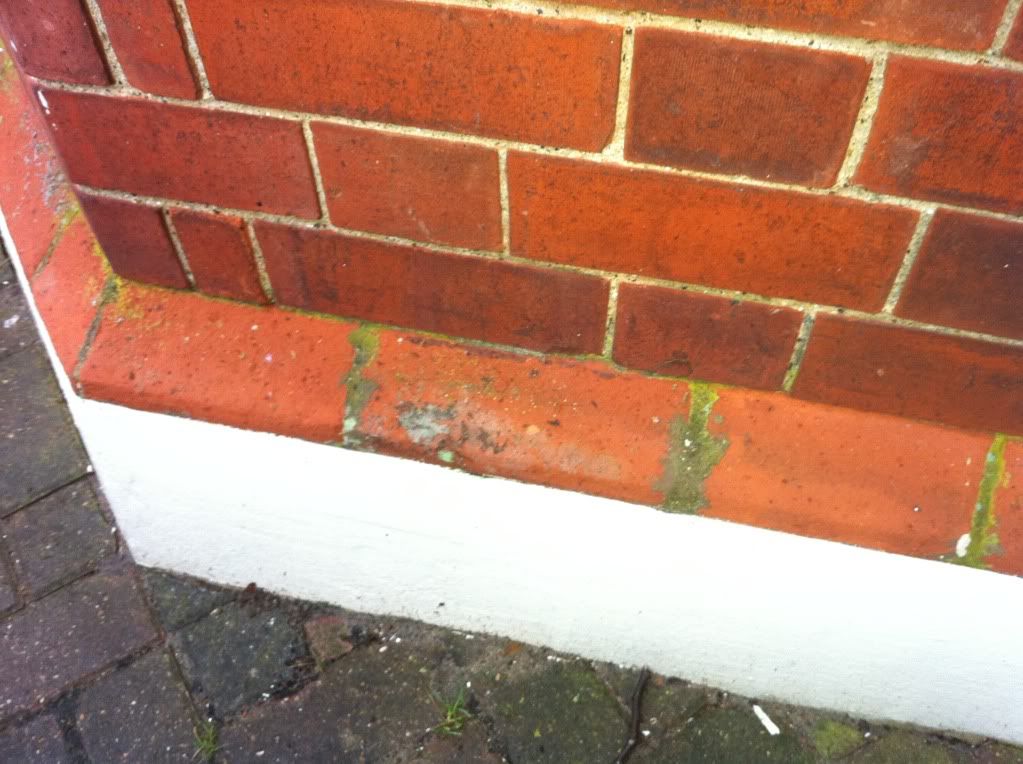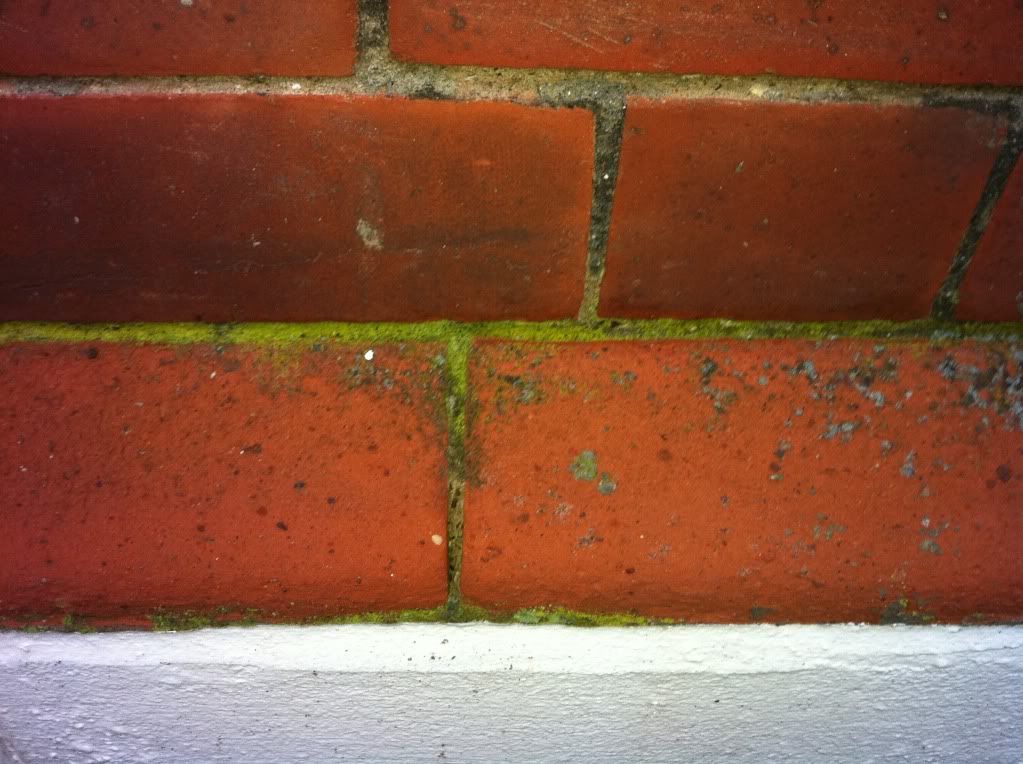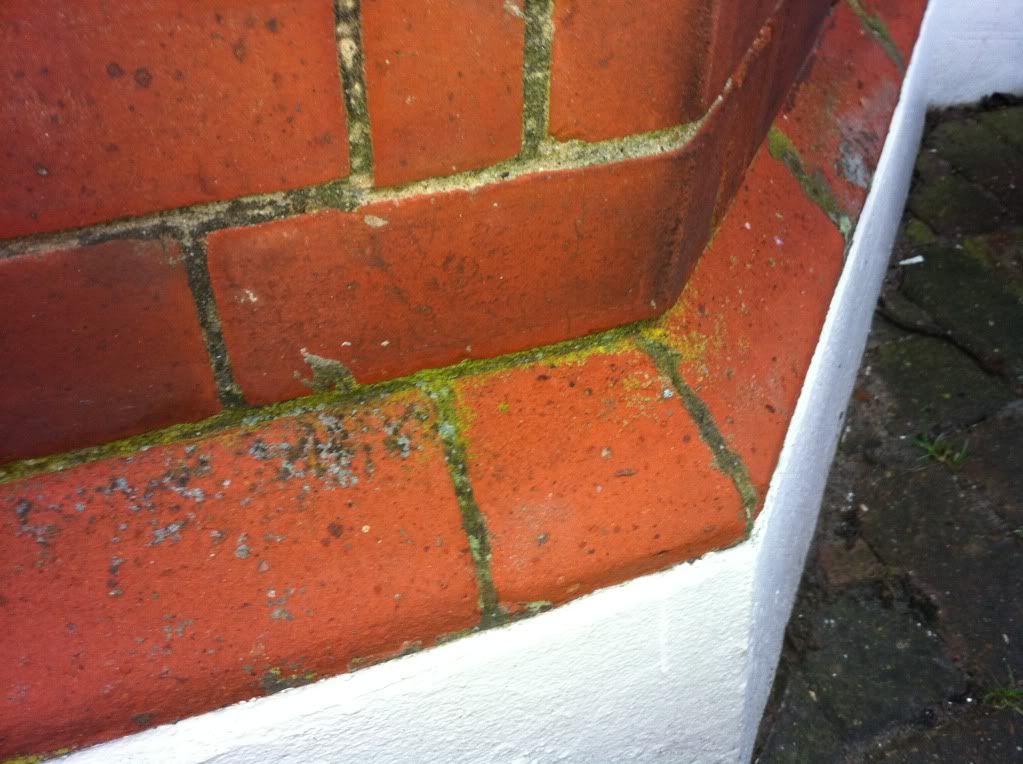 this is the front of my lower bay on my 1915 villa, as you can see at the bottom of the wall there is some scaling on the brick faces, this has really started this winter, i understand the bricks are porous but is this problem worsened by the poorly mortared joints ?, I think the answer will be yes ?
So,
i have been using Limetec's 'moderately hydralic mortar' to repoint on the rear of the house especially the sash joints,door frame joints, brick arches etc and to re-face some scaled bricks in places, all this work has been done in the last few years,i have found this mortar seems to be perfect for the job.
Firstly,
Am i using the right stuff? ,
Secondly,
Should i rake out these front joints when the weather is a bit better and repoint using the Limetec mortar?,
Thirdly,
will this help the brick to dry out better and also absorb less moisture (with new joints in place) and stop the scaling,
fourth,
Is the problem made worse by parking the cars too close to the house so rain water splashes off the body work onto the face of the bricks? i could park the cars somewhere else.
kind regards S.